15-Day Maple Explorer - Tour 2C
on Caribbean Princess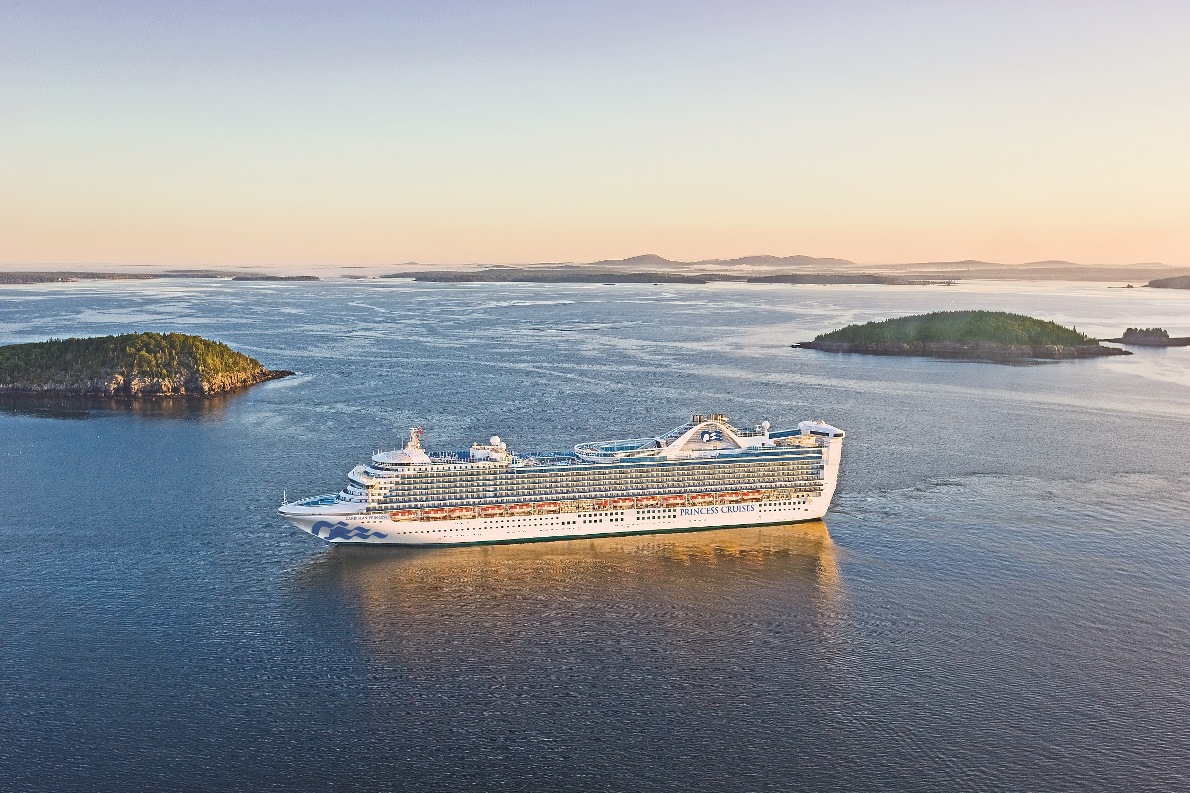 Canada & New England cruises take in all the region has to offer. Think lobster bakes and lighthouses. Following in the footsteps of American history and encountering French Canadian culture. And immersing yourself in the quaint seaside villages that dot the landscape.

ABOUT PRINCESS CRUISES
One of the best-known names in cruising, Princess Cruises first set sail in 1965 with a single ship cruising to Mexico. Today, the line has grown to become the third largest cruise line in the world, renowned for innovative ships, an array of onboard options and an environment of exceptional customer service. Princess carries 1.7 million guests each year to destinations around the globe ranging in length from three to 114 days, allowing them to
...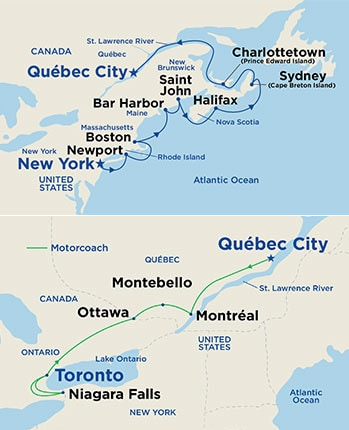 | Day | Location | Arrive | Depart |
| --- | --- | --- | --- |
| 1 | New York, New York | | 7:00 pm |
| 2 | Newport, Rhode Island | 7:00 am | 5:00 pm |
| 3 | Boston, Massachusetts | 11:00 am | 8:00 pm |
| 4 | Bar Harbor, Maine | 7:00 am | 7:00 pm |
| 5 | Saint John, New Brunswick, Canada | 7:00 am | 4:00 pm |
| 6 | Halifax, Nova Scotia | 9:00 am | 6:00 pm |
| 7 | Sydney, Canada | 9:00 am | 6:00 pm |
| 8 | Charlottetown, Prince Edward Island | 7:00 am | 4:00 pm |
| 9 | At Sea | | |
| 10 | Quebec City, Quebec | 10:00 am | |
| 11 | Quebec City, Quebec | 7:00 am | |
| 11 | Montreal, Canada | | |
| 12 | Montebello, Canada | | |
| 13 | Ottawa, Canada | | |
| 14 | Toronto, Canada | | |
| 15 | Toronto, Canada | | |
| 16 | Toronto, Canada | | |